---
10 Gorgeous Engagement Rings under $200!
---
Forever doesn't have to cost a fortune. Check out 10 of our favorite engagement rings under $200!
Alternative engagement rings are a great way to save money on your wedding. Saving money doesn't mean sacrificing quality or style, quite the opposite! We have a variety of unique cuts, and styles. Find your favorite below and save your funds for other things while starting a new life together.
10 Engagement Rings under $200
---
---
---
---
---
---
---
---
---
---
---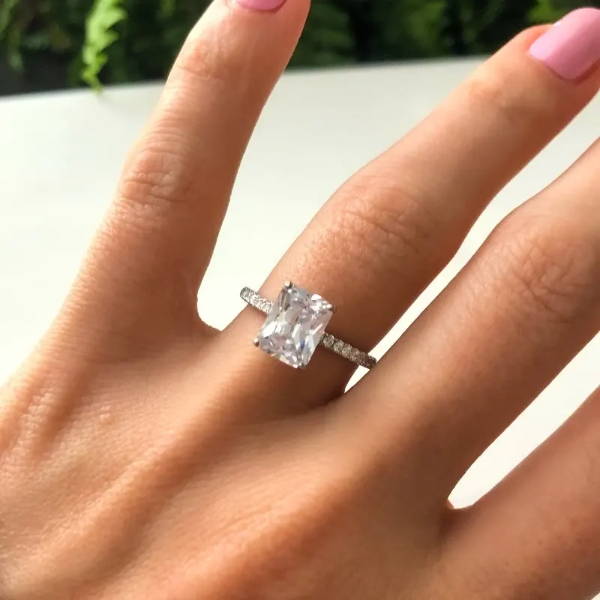 Read what our customers have to say:
We love our rings, but you don't have to take our word for it. We have a bunch of fabulous reviews to help you out. Read what our customers have to say:
⭐⭐⭐⭐⭐
Absolutely Love My Rings
I recently came across Starlette Galleria via Instagram and I have to admit, I was a bit skeptical at first, but decided to order and see for myself how great the product was. When my rings arrived last week, I was so impressed with the quality for the price. I did a single ring and then 3 stackable rings and I love every single piece! I've already received so many compliments and people asking where I purchased them from. I'd definitely recommend to others and can't wait to see what other pieces come out as I'm sure it won't be long until I'm purchasing more. Thank you so much!! – Mary C.
⭐⭐⭐⭐⭐
Beautiful
This ring is stunning and catches the light perfectly!! The ring is made very well and the size is perfect!! - Merralena
⭐⭐⭐⭐⭐
SO sparkly!
I absolutely love this ring! I bought it to be a back-up for my wedding ring (for when it is being cleaned, or when I am on vacation and don't want to bring my expensive jewelry). But, now that I have it, I find myself wanting to wear it every day! It is seriously so much prettier in person, too. Fits true to size, as well! – Amber S.
 ⭐⭐⭐⭐⭐
Stunning in Silver
This ring fulfills all of my 4-carat diamond dreams for a fraction of the cost. I've ordered some beautiful rings from her before but this one makes me feel like an absolute Queen when I wear it. It's even more stunning in person than it was online with the quality to match. 10/10 would recommend this ring and Starlette Galleria. - Katie B.
"Love doesn't make the world go 'round.
Love is what makes the ride worthwhile."
— Franklin P. Jones
There are so many to choose from! Which one would you wear? Now you can try a ring with a discount. Take 25% off your next purchase with the code BLOG.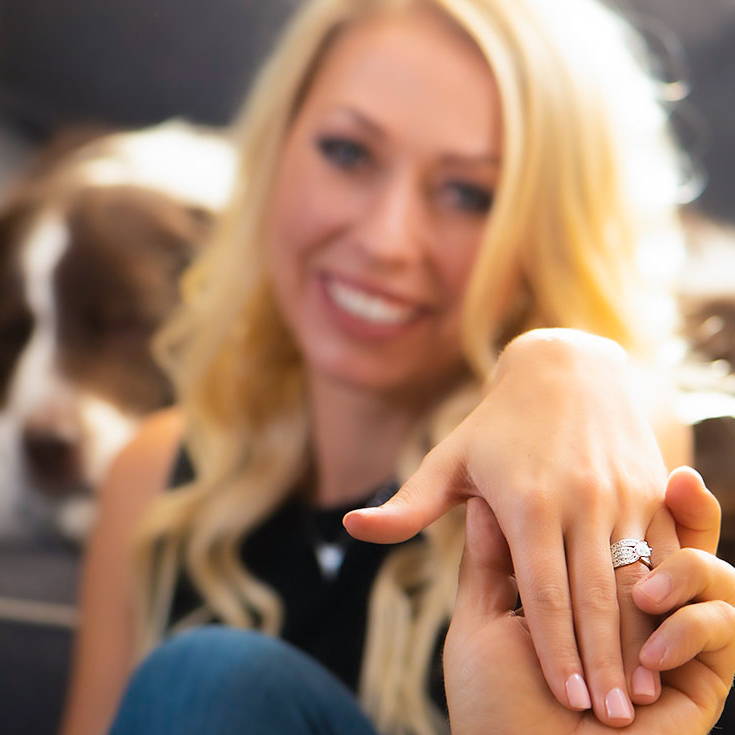 My name is Olivia and I am a connoisseur of luxury jewelry. But let's be honest, good jewelry that won't turn your skin green is expensive and sometimes still doesn't last. That is why I created this little space, for women just like you and me! We are serving up quality jewelry at a fraction of the price.
Please pin this post for later: