---
How to Organize
Your Jewelry
---
We love jewelry, but we love it even more when it is beautifully organized and each piece has a place so we can easily find the pieces we want to wear.
Today we want to share with you our favorite jewelry organizers. Here are few reasons why it is important to keep your jewelry organized.
1. Keeps jewelry safe. Having a jewelry organizer or system can keep your pieces safe and out of reach of children (or pets). Some organizers even lock, adding an extra layer of protection. It can also keep pieces from getting bent, scratched or otherwise harmed.
2. You can easily see what you have. When your pieces are all laid out and organized it is easy to access what you have, create new jewelry combinations or ring stacks, especially when you don't have to sift through all of your pieces.
3. Avoid losing your favorite pieces. When each piece has a place, you can avoid losing them. If you notice a pair of earrings missing from your organizer, it might jog your memory and remind you that you slipped off your earrings in bed and set them on your night stand.
Our favorite Jewelry Organizers
We are sharing two that we have purchased, used, and loved. One is a mirror jewelry organizer combo and the other is great for a smaller jewelry collection and/or for traveling. Then check out some other great jewelry organizer ideas below.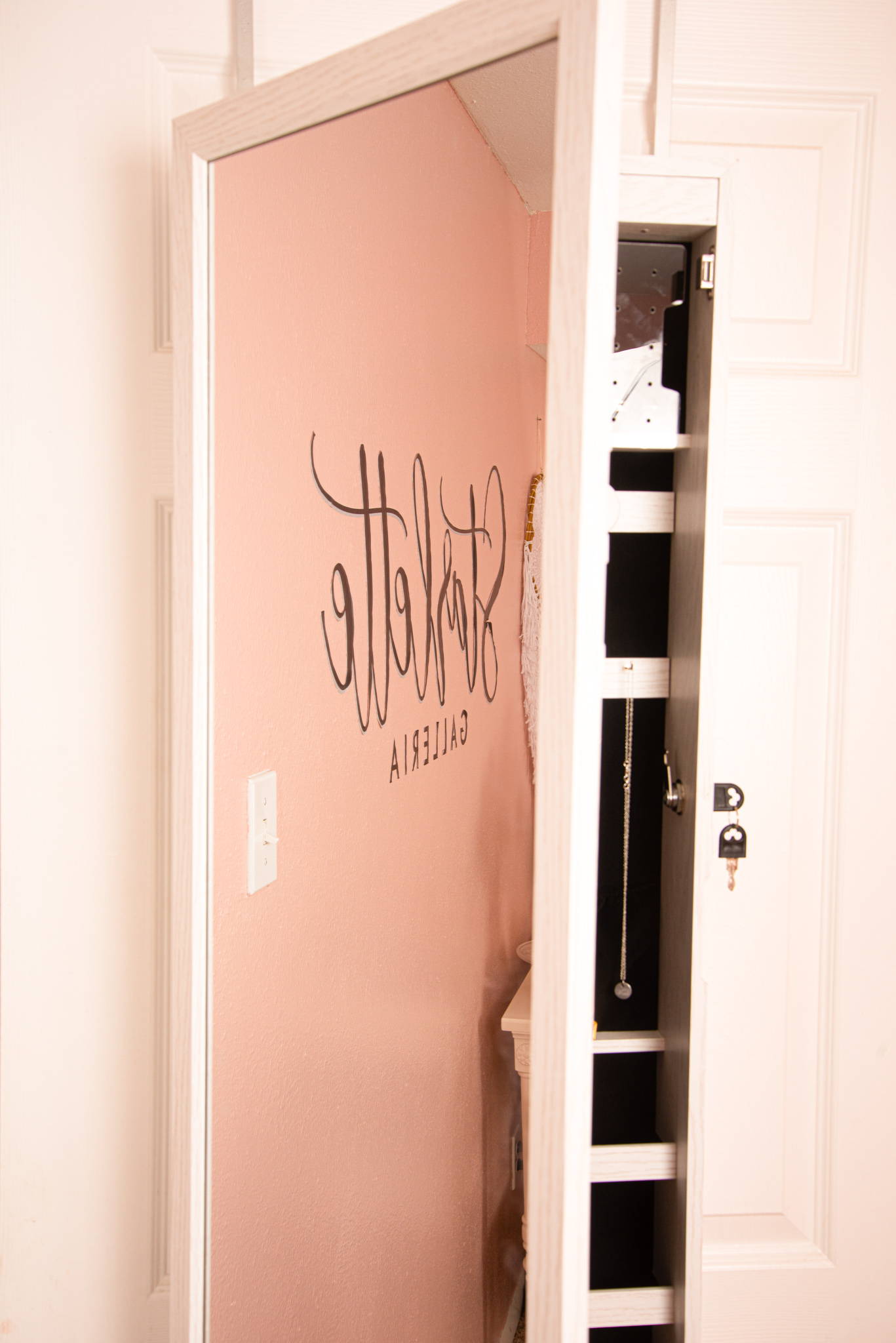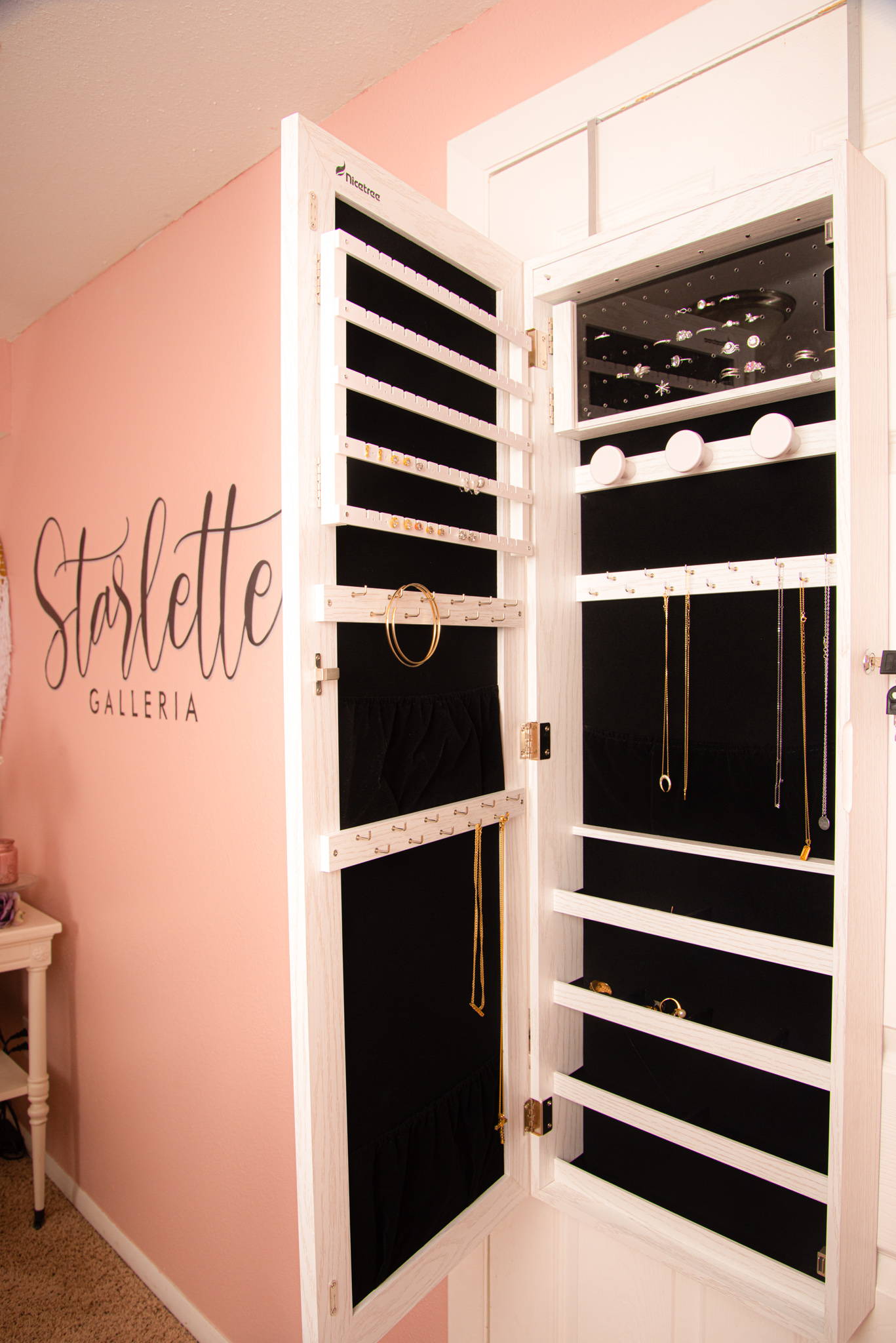 This first one is an all around favorite. It hangs over a door, locks, and has so much space for entire jewelry collection!!! There is a ring box area, necklace hooks, shelves for bracelets, and earring slots!!! Why we love it: You can see everything right when you open it. It is all right there, and there is room to grow, because it has tons of space. Find it with our affiliate link here.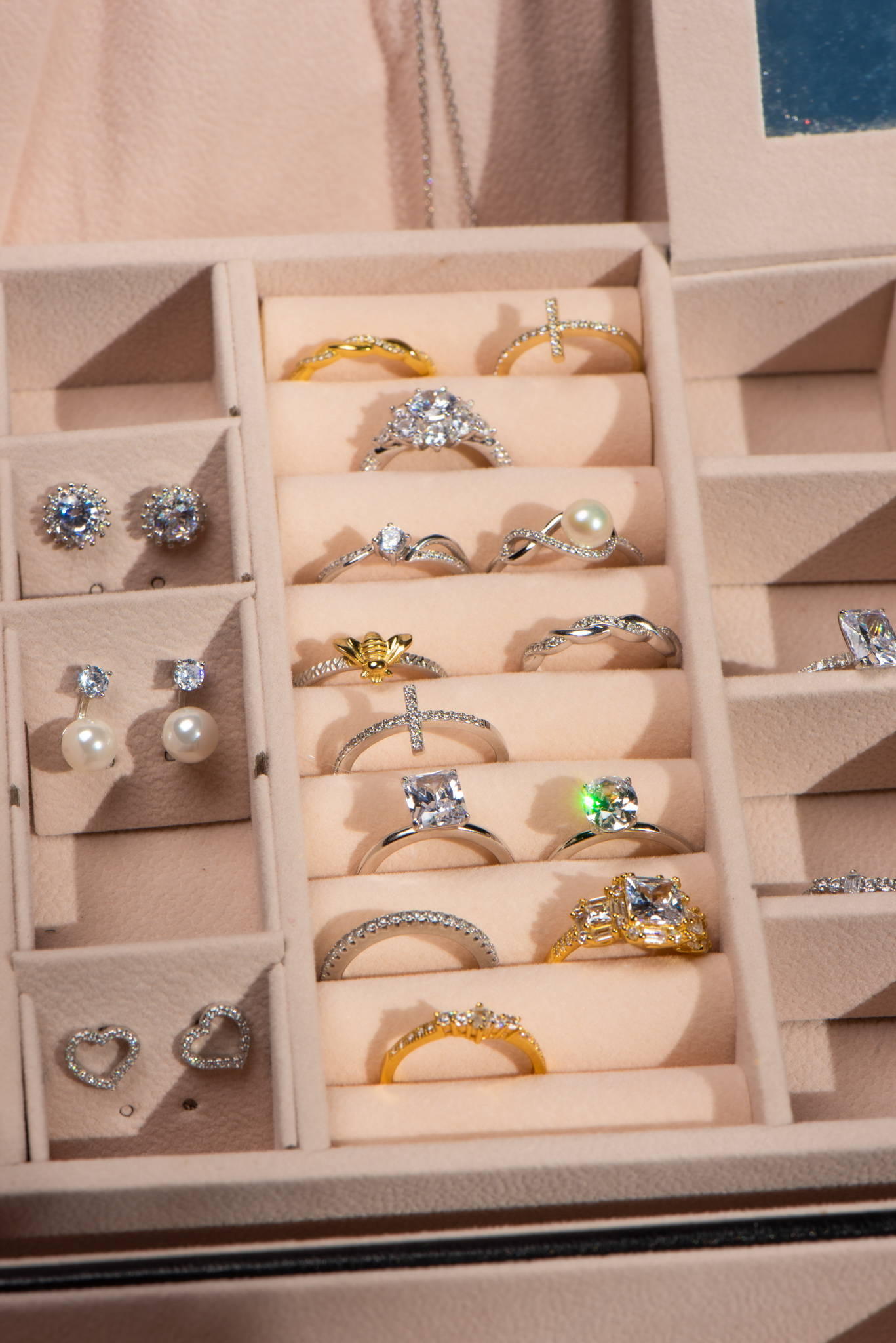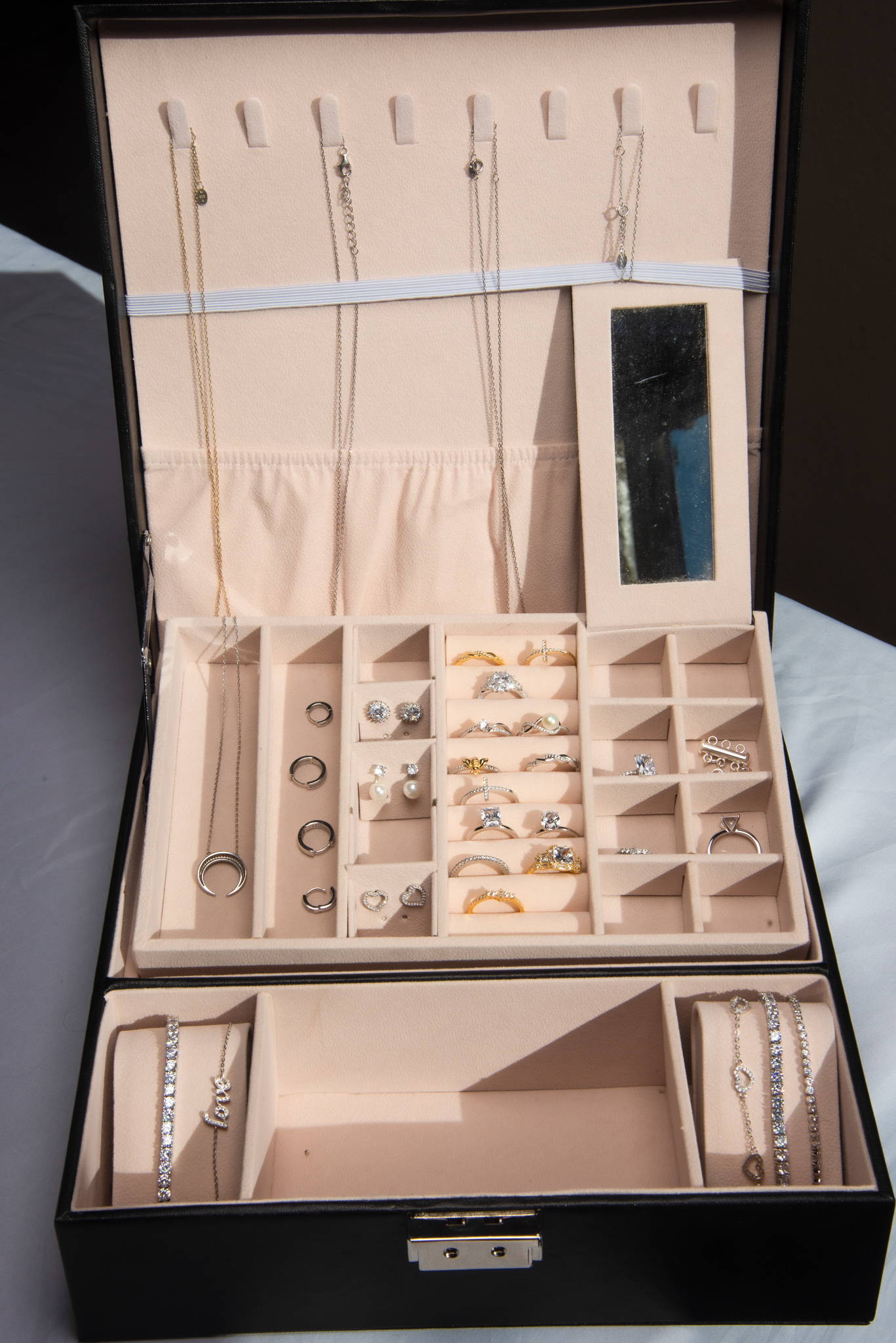 If you need more of an on-the-go jewelry organizer, this one is great for travel. It will keep everything from getting tangled up in small bags and protected during travel or on-the-go. Another plus for this one is that it is smaller and can be stored more easily. This one is sold out, but we found this very similar option with our affiliate link here. And shop some other awesome options with our affiliate links below:
Read what our customers have to say:
We love to hear from our customers and pass along what they have to say:
⭐️ ⭐️ ⭐️ ⭐️ ⭐️
"I love these earrings! My parents got some for me years ago and I've lost one. I've wanted a pair that were just like them. Starlette Galleria had them!! I am so in love I do not take them off. They're even more beautiful than real diamonds. I also have sensitive ears so I always had trouble with earrings. These do not bother my ears and have been great to wear. Thank you!!" - Heather

⭐️ ⭐️ ⭐️ ⭐️ ⭐️
I am very satisfied with this purchase. It looks very expensive, actually better that my 10K rose gold band with real diamond chips. I work in Healthcare and I needed something simple to wear everyday. The test will be if the vermeil holds up to that use. - Patricia

⭐️ ⭐️ ⭐️ ⭐️ ⭐️
"These earrings are so amazing that I bought them in both silver and gold! Unlike many big hoops earrings, these are super light weight and comfy to wear all day. They are perfect for both an evening out or casually worn during the day. They are sturdy, don't bend easily, and really easy to close; I love the hinged post. I can't say enough about these earrings, just buy them!" - Katie
⭐⭐⭐⭐⭐
Like many of the other reviewers, I also ordered more than 1 of these rings (1 for me and 1 for my 14 yr old niece who is now just getting into jewelry). We both like simpler, understated, but pretty jewelry, and this ring didn't disappoint. My niece (who is very picky) absolutely loves it. The ring is simple but pretty and a good size even for our not-so-small fingers (neither of us have the little dainty fingers). Very comfortable to wear. Thank you for a great piece! – Peggy
"Jewelry is something that has to do with emotion. That aspect of jewelry really interests me."
Ready to fill up your jewelry organizer now? You can grab your favorite pieces with a discount.
Take 25% off your next purchase with the code BLOG.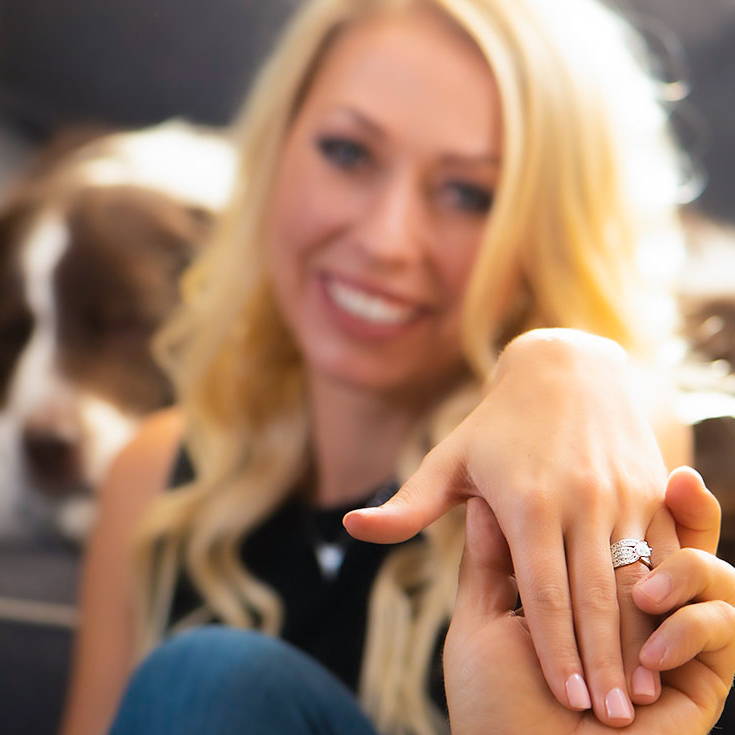 My name is Olivia and I am a connoisseur of luxury jewelry. But let's be honest, good jewelry that won't turn your skin green is expensive and sometimes still doesn't last. That is why I created this little space, for women just like you and me! We are serving up quality jewelry at a fraction of the price.
Please pin this post for later: