---
Why Starlette Galleria
Earrings are Awesome
---
Earrings are the perfect finishing touch to any outfit. We have all of the earrings to top of a look even if you have sensitive ears.
Let's highlight a few of the many reasons why our earrings are so awesome!
1. Constructed from high quality materials. All of our earrings are made of sterling silver and then plated with rhodium or gold. The plating helps prevent tarnishing too! When a product is constructed of these great high quality materials they produce a high quality earring.
2. Hypoallergenic. Due to the high quality materials used to construct our earrings, they are hypoallergenic. Sensitive ears love our earrings. They produce no irritation and can be worn for long periods of time.
3. Beautiful Styles. We offer a wide variety of beautiful earrings. We have studs, hoops, and other great earring options. With so many choices you will always be able to find the perfect pair of earrings to wear each day, whether you want to dress it up or dress it down.
4. Affordable. Our mission is to offer gorgeous high quality pieces at the lowest price possible.
Take a look at some of our favorite earrings:
Read what our customers have to say:
We love our earrings and wear them all the time for long periods of time without any irritation or discomfort! Don't just take our word for it, read what others are saying about Starlette Galleria earrings.
⭐️ ⭐️ ⭐️ ⭐️ ⭐️
"I love these earrings! My parents got some for me years ago and I've lost one. I've wanted a pair that were just like them. Starlette Galleria had them!! I am so in love I do not take them off. They're even more beautiful than real diamonds. I also have sensitive ears so I always had trouble with earrings. These do not bother my ears and have been great to wear. Thank you!!" - Heather

⭐️ ⭐️ ⭐️ ⭐️ ⭐️
"I wasn't sure about ordering from a company I've never ordered from before. To my surprise...I am BEYOND impressed. These earrings are beautiful and just the right size to look real. Shipping was super fast and I can't say enough how proud I am to own these earrings. Y'all-you will NOT be disappointed!!!! Highly highly recommend!!!" - Jennifer

⭐️ ⭐️ ⭐️ ⭐️ ⭐️
"These earrings are so amazing that I bought them in both silver and gold! Unlike many big hoops earrings, these are super light weight and comfy to wear all day. They are perfect for both an evening out or casually worn during the day. They are sturdy, don't bend easily, and really easy to close; I love the hinged post. I can't say enough about these earrings, just buy them!" - Katie
⭐️ ⭐️ ⭐️ ⭐️ ⭐️
"I love these earrings. They're comfortable, stylish, and go with everyday wear. Fast shipping, great quality, and friendly service. Will buy again." - Randi

"Women should never go without earrings.
Passing on them is a missed opportunity."
— Jennifer Lopez
There are so many to choose from! Which ones are you excited to try? We are so happy when we help those with sensitive ears to find beautiful earrings they can wear without irritation. Now you can try them with a discount. Take 25% off your next purchase with the code BLOG.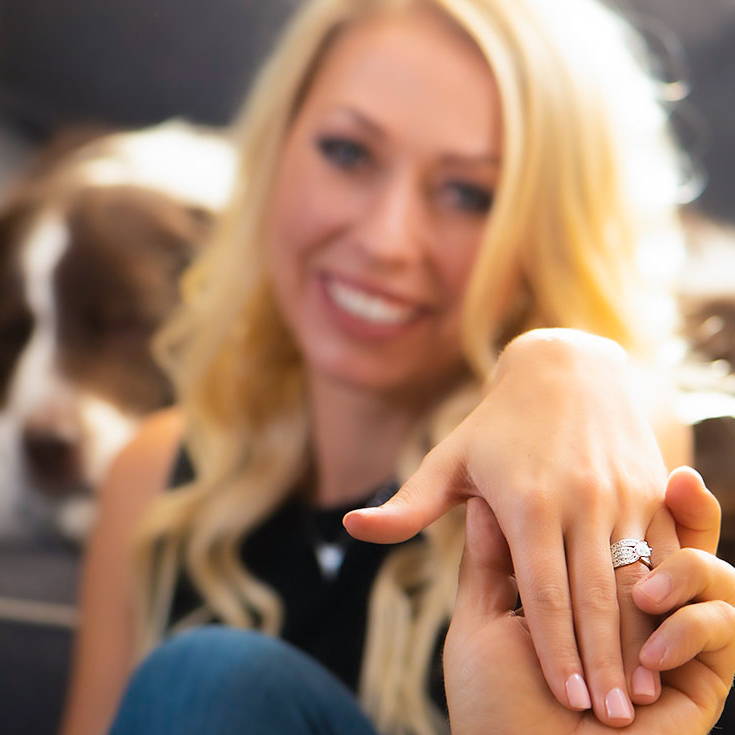 My name is Olivia and I am a connoisseur of luxury jewelry. But let's be honest, good jewelry that won't turn your skin green is expensive and sometimes still doesn't last. That is why I created this little space, for women just like you and me! We are serving up quality jewelry at a fraction of the price.
Please pin this post for later: